Mountain Bike is August 27, 2021 – Endurance Ride is August 28, 2021, Gravel Grind is also August 28, 2021 (starts at 7:05 PM!) – Trail Runs are August 29 – 7 AM
FAQ HHH 2021
WHAT DAY IS THE 2021 HOTTER'N HELL HUNDRED ENDURANCE RIDE?
Saturday August 28, 2021.
WHEN WILL REGISTRATION OPEN?
Registration for the 2021 Hotter'N Hell Hundred Events will open at 12:01 AM April 1, 2021. (No this is not an April Fools Joke) The fluidity of the current events surrounding COVID 19 will have settled down by the end of the 1st quarter and folks will be better prepared to register for late summer activities. We will offer the early registration discount for the month of April (April 1st through April 30th). Regular registration prices will take effect May 1st.
WHAT CHANGES WILL WE SEE FOR 2021 HHH?
We will offer registration for both a live-in-person and virtual option for each of the HHH Events – in fact – we are looking at an option where folks can "DOUBLE DIP" and do both options of their chosen event.
We anticipate that health and safety concerns may require some changes to the activities that we have loved for the past 39 years. As we identify those adjustments we will share them on this website and the Hotter'N Hell 100 Facebook page.
HOW DO I KNOW IF MY 2020 HHH REGISTRATION DEFERRAL WAS RECORDED?
Everyone that requested to defer their 2020 HHH events registration in a timely manner (June 15, 2020) will receive an email from Hotter'N Hell in March 2021 with a one time use coupon code to register for the 2021 HHH Weekend Events. Beginning April 1, 2021 you will then sign in to the HHH 2021 BikeReg page and complete your registration. If for some reason you can't join us in 2021 the coupon code may be used the following year.
Presented by Wichita Falls Streams & Valleys
The Wee-Chi-Tah trail welcomes mountain bikers, runners, walkers, geo cash, picnickers and nature lovers.  Horses, motorized vehicles and camping is strictly prohibited. 
Be on the lookout for Poison Ivy, Oak, and Sumac!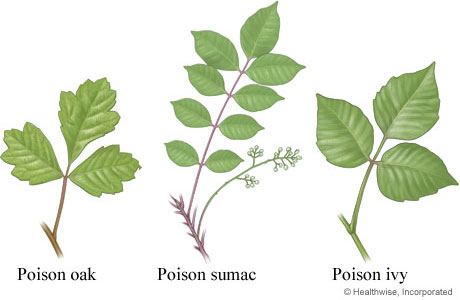 If you end up getting Poison Ivy, follow these tips.
We encourage you to come to town and pre-ride the trail, please join the trail FB page at https://www.facebook.com/groups/210611852037/ for trail conditions and company on your ride.  We have a group ride most Sundays at 2 PM, we start at Berends Landing 501 Wichita Street. 
Join our FB page at https://www.facebook.com/groups/210611852037/
Good places to park to pre ride-
On the far right of the trail at 105 Wichita Street at the Wee-Chi-Tah Statue
In the middle of the trail at the Texas Info Center just off I-44
The trail is a loop – one way – except on Wednesday then it's WRONG WAY WEDNESDAY!  (On Wednesday, keep the ribbons on your left but be aware of folks riding the other way!)  Wrong Way Wednesday is suspended for all of August. 
When you get to the RV Park, keep going north across the park and you will see the trail entrance.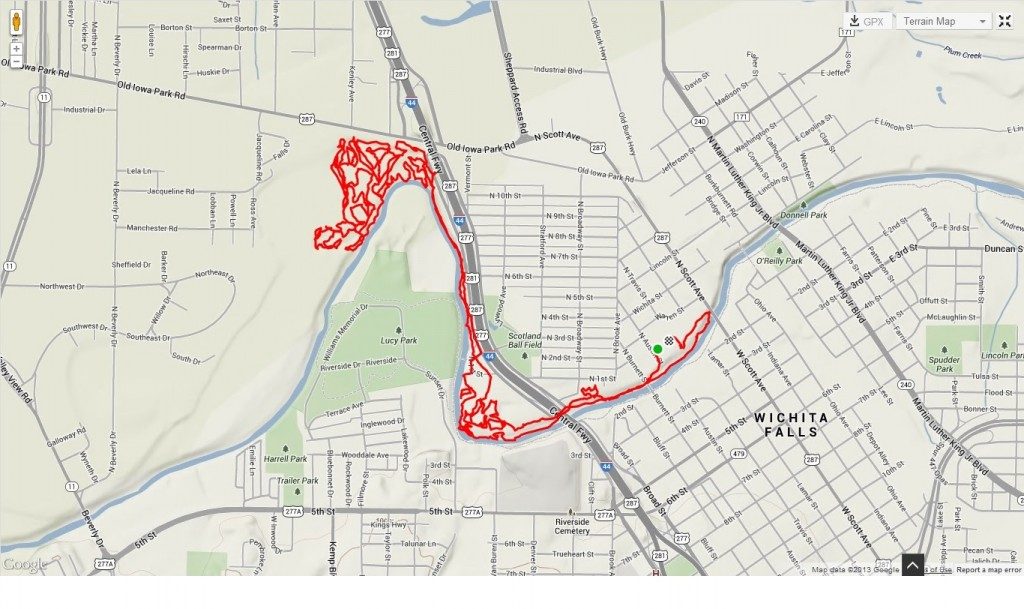 On Hotter'N Hell weekend we host a mountain bike race (Friday) and a 10K and half marathon (Sunday) on the trail.  Hotter'N Hell is always 9 days before Labor day.
All Dirt Events start at and finish at the J.S. Bridwell Ag Center, 111 North Burnett Street, Wichita Falls, TX 76306.  It's on the North side of the Wichita River from the Multi-Purpose Event Center – Headquarters for the Hotter'N Hell Hundred.
For entry and information on Hotter'N Hell weekend, go to hh100.org 
The Endurance Ride on Hotter'N Hell weekend is always 9 days before Labor day – always! 
HHH week – Thursday to Sunday
Aug 26-29 2021
Aug 25-28 2022
Aug 24-27 2023
Aug 22-25 2024
Questions?  Email Sandy at info@weechitah.org