Keep the ribbons on the RIGHT and you'll be All Right!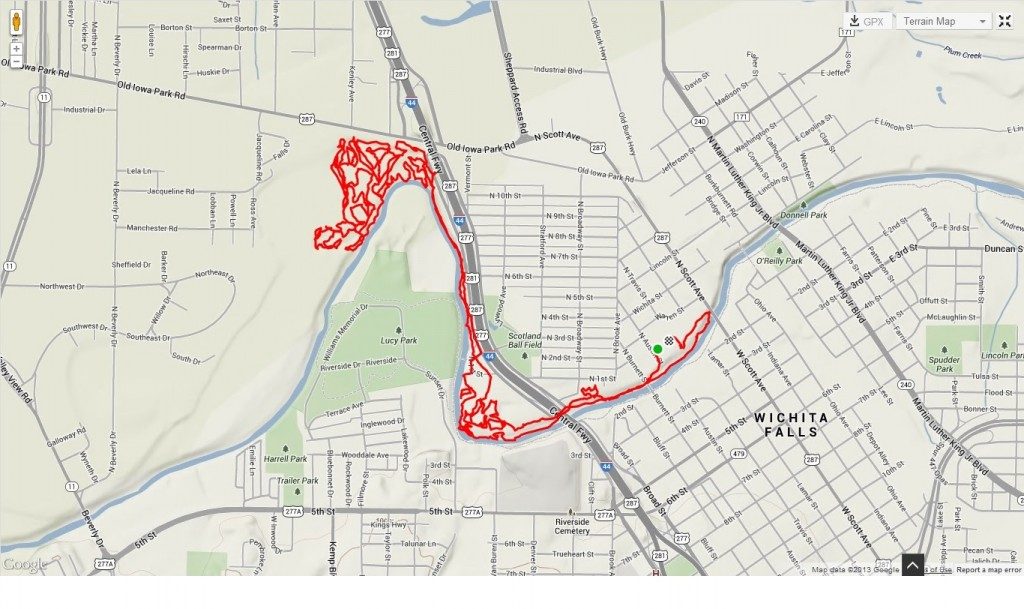 When you get to the RV Park, keep going north across the park and you will see the trail entrance.
All Dirt Events start at and finish at the J.S. Bridwell Ag Center, 111 North Burnett Street, Wichita Falls, TX 76306. It's on the North side of the Wichita River from the Multi-Purpose Event Center – Headquarters for the Hotter'N Hell Hundred.