Presented by Wichita Falls Streams & Valleys
Sign up here
Are you terrified of Highway to Heaven?
For the FIRST TIME EVER we are leaving the "go around" open! It's longer but stays ON THE GROUND!
Just the facts about the trail events –
Fun things to do on HHH weekend!
Friday Mountain Bike race –Saturday NIGHT Gravel ride – Trail Run Sunday morning
The Triple Threat is Mountain Bike race + 100 mile endurance ride (NOT race) + 1/2 marathon run on Sunday.
Mountain Bike races—all day Friday—Cat 1, 2, 3 (Novice), 3 Hopeful, Junior, Single Speed and Clydesdale
Gravel Grinds—7:05 PM Saturday – 3 courses—fun for all!
Trail Runs—Sunday 7 AM—Half ish Marathon and 10K ish
Chupacabra – 100 mile Endurance Ride + 100 K ish Gravel
Triple Threat – Mountain Bike race Friday, 100 mile Endurance Ride Saturday and the Half Marathon Trail run Sunday morning!
Quadzilla – The Triple Threat plus 100 K ish – Sasquatch- Gravel
For more information go to https://weechitah.org/ or email Sandy at info@weechitah.org
To register go to https://www.bikereg.com/48595
Trail FB page is at https://www.facebook.com/groups/210611852037/
We hope you have time to come to town for a ride or run before the event weekend, please check the FB page for trail conditions. When it rains – the trail is closed.
Be on the lookout for Poison Ivy, Oak, and Sumac!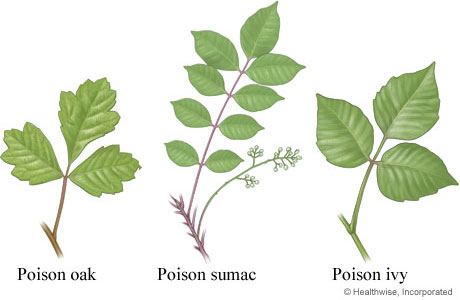 If you end up getting Poison Ivy, follow these tips.
We encourage you to come to town and pre-ride the trail, please join the trail FB page at https://www.facebook.com/groups/210611852037/ for trail conditions and company on your ride. We have a group ride most
For entry and information on Hotter'N Hell weekend, go to hh100.org